The Foot Practice Podiatry Clinic
Prevention • Rehabilitation • Performance
We specialise in the complete care of the foot and ankle conditions, including a multidisciplinary range of treatments for prevention and rehabilitation of post-acute injuries. We provide therapies for sports injuries for adults, children's paediatric conditions and for people with diabetes.
Sports Podiatry is the assessment, diagnosis and treatment of foot, ankle and lower limb disorders for all levels of sports. A sports podiatrist can evaluate, through gait analyses and specific testing any biomechanical discrepancies that has led to your injury or recurrent injuries, and improve function.
Children's Foot Conditions
A paediatric podiatrist provides specialised services for children aged 2 and above to young adults. The growing lower limb goes through a series of developmental changes and each milestone can result in a wide range of conditions and issues.
Our podiatrists are well-trained in the biomechanics of the foot and ankle as well as the spine and lower limbs. We develop data driven treatments by getting to the root cause of your musculoskeletal pain by truly treating the body and not just the symptom.
We specialise in the complete care of foot and ankle conditions, including a multidisciplinary range of preventive treatments and rehabilitation of post-acute injuries. We provide therapies for sports injuries for adults, children's paediatric conditions and for people with diabetes.
Our clinic provides foot care treatments to assess, diagnose and treat an array of skin and nail conditions, both common and rare from fungal nail infection, painful corns and calluses to ingrown toenails or plantar warts. Prevent and treat various skin and nail conditions.
A podiatrist is an essential member of your healthcare team as you age. Our foot specialist provides services for the elderly foot care like assessing foot movement and lower limb mobility, testing functionality, providing exercises for long-term care, and if necessary, utilising therapeutic techniques to assist with rehabilitation and healing.
Diabetes can affect many areas of your body, including your feet. People with diabetes can experience diminished sensations in their feet. Diabetes can also reduce the blood circulation to your feet and cause a loss of feeling known as neuropathy. Improper foot care that goes undetected may lead to serious problems.
Running is a complex function consisting of a body's musculoskeletal systems all coming together in unison to create fluid movement. According to a recent study, more than 68 percent of runners indicated that they had had an injury within the past year. Due to the repetitive nature of running, the impact of kinematics can cause underlying niggling issues that may compound into serious, more complicated injuries.
The Foot Practice's revolutionary infrared technology displays your 3D skeletal model in real time to provide athletes with accurate data on movement patterns to enhance performance and rehabilitate injuries.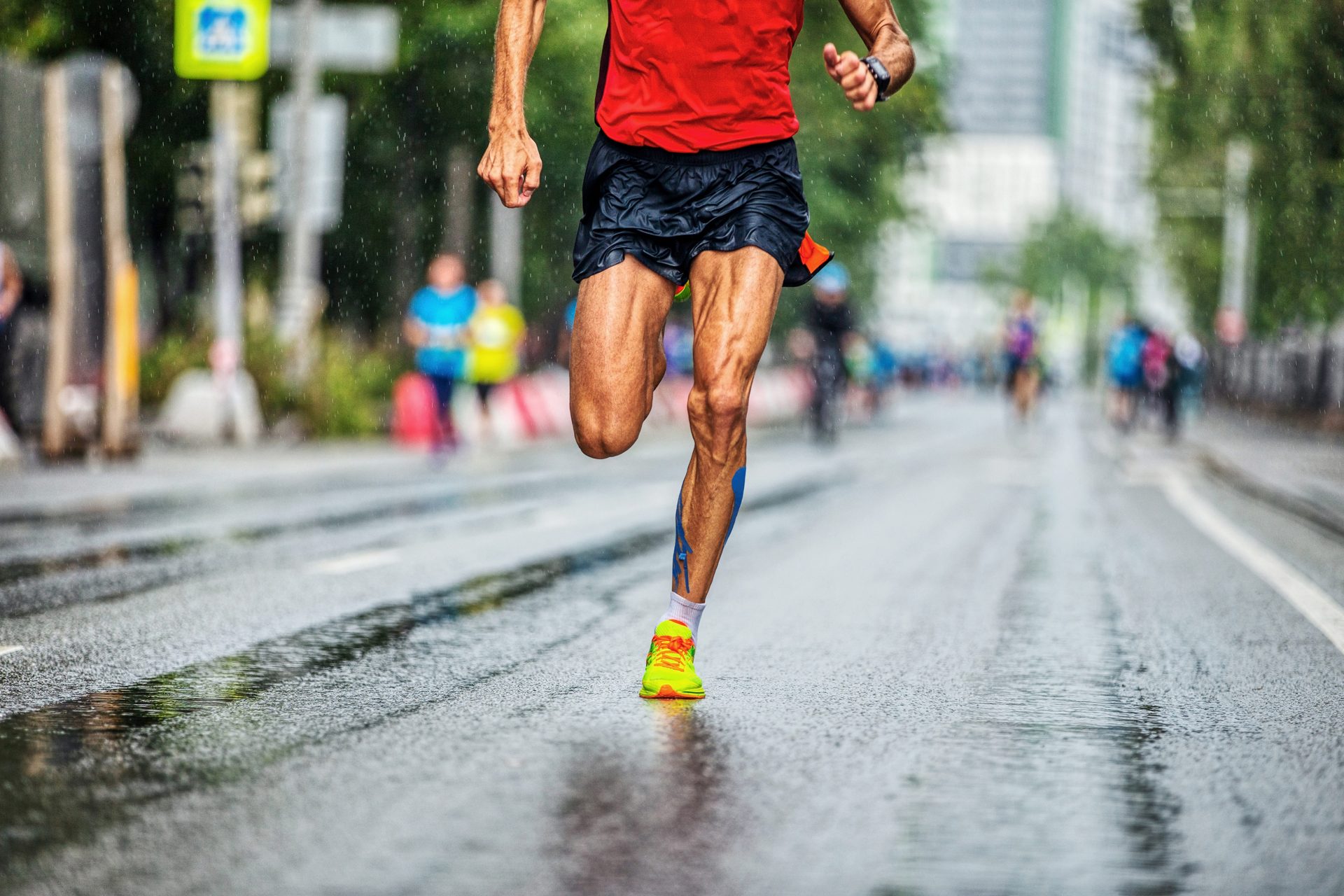 Running a marathon is incredibly rewarding, but it may also potentially be hazardous for your feet. To ensure that your feet are in tip-top shape in time for a marathon, our lead podiatrist Tim Maiden shares his top 8 foot care tips for marathon runners.
Read More ⟶
Orthoses don't only increase foot health; they also can improve your cycling performance. Custom cycling orthotics work to optimise your foot position and make your pedaling as efficient as possible. Custom-made orthotic devices for cycling can help you maximise the power transfer to the crank by stiffening the foot correctly and preventing any unwanted pins and needles.
EXPLORE ⟶
The Foot Practice Is the #1 Podiatry Clinic in Singapore
From injury prevention and intervention advice to skin & nail treatments, our leading practitioners diagnose and treat not only specific conditions, but also work to alleviate future foot issues by using therapeutic approaches.
Whether you're a professional athlete with a sports injury, sprained ankle, or lower leg pains or an older person suffering from diabetic foot or geriatric foot conditions, our foot specialist in Singapore will work towards the right treatment programme for your feet.
Whether performing a 3D gait analysis, surgical interventions, medical massages, custom-made orthotic insoles or treatment of skin & nail diseases – warts, calluses, corns, diseased nails, ingrown toe nails, and everything in between, The Foot Practice is here to get you back in full stance!
Don't wait until your foot care becomes so severe that prevention and intervention of ongoing or reoccurring injuries transitions to a chronic foot condition. Turn to our experienced podiatric specialists to get you moving and back on your feet with an effective treatment plan. Nevertheless, finding highly knowledgeable foot and ankle specialist in Singapore is paramount to your body's overall wellbeing by keeping your feet healthy. Book an appointment at one of our podiatry clinics today.